Overview
---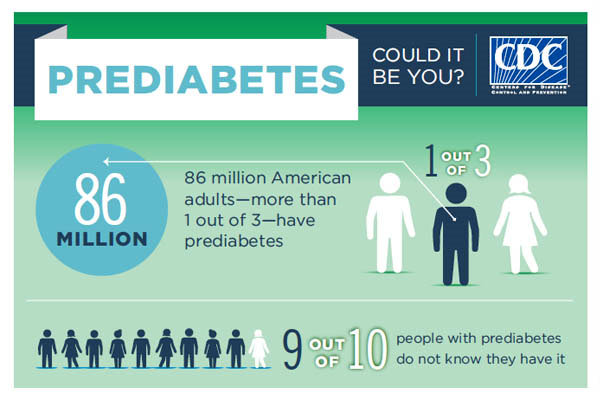 Do you know if you are at risk for having diabetes or pre-diabetes?
It is estimated that 1 out of 3 adults have pre-diabetes and 90% of them don't even know that they have it!   Pre-diabetes, if not treated, can lead to diabetes.   The best treatment for pre-diabetes is losing a little weight if overweight and getting active at least 30 minutes most days of the week.
View:   CDC Infographic on pre-diabetes - then, take this:   7-Question Quiz
  to see if you are at high risk for having pre-diabetes.
If you score over 9, be sure to ask your provider/doctor for a diabetes test!!
View where National Diabetes Programs are offered in the U.P.
---

Visit our other informational pages:
Learn more - view the UPDON Portfolio, and
- Social Network Analysis of the MI Diabetes Outreach Networks report
View the 2013 UPDON Resource Directory for diabetes, health, and social services available to Upper Peninsula residents.
Those having difficulty paying for diabetes (or another chronic illness) medications, supplies, and/or medical care can view our U.P. Assistance Directory.